WELCOME
I would like to extend a very warm welcome to you as you visit our school website.
Holy Saviour is a wonderful Catholic Community with our school motto of, "Being Who Jesus Calls Us To Be" at the heart of everything we do whether that be in our learning or how we treat each other.
Our Holy Saviour pupils are amazing; the jewels in our school crown and they, along with dedicated staff and Governors, make our school the special place it is. We are very proud of the behaviour, achievements and talents of our pupils who thrive and eagerly embrace all the opportunities that Holy Saviour has to offer. As the Headteacher of this school, I am driven by my passion to ensure that our pupils get the very best; they deserve nothing less!
I find it hard to put into words and capture for you just how special our school is, so please do come and see it for yourself!
Mrs Anne Marie Nield
Headteacher

We have been awarded the prestigious Green Flag for all our eco-warrior work in school!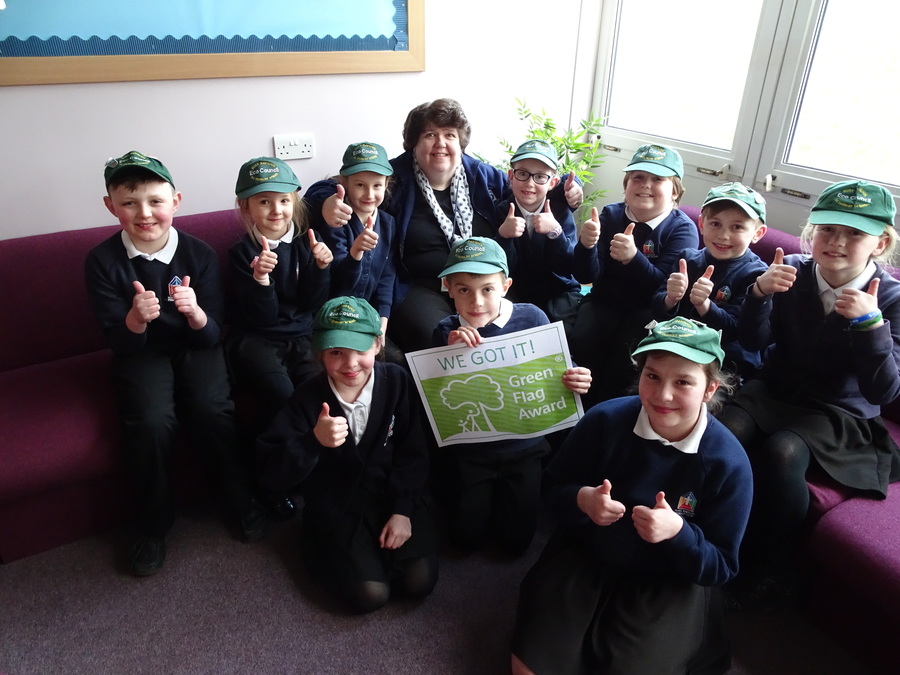 Holy Saviour RCP @HeadHolySaviour
23 Jun RT @mp_nairobi: At the end of term we are asking for any school shoes still with wear in them to be given to us. We've a partner charity th…
23 Jun We are going to be collecting children's shoes again at the end of term. On the last day your child can come to sch… https://t.co/5nAJnotxye
23 Jun We are looking for a new parent governor. Could it be you? If you have the time, energy and passion to help shape t… https://t.co/Amjpy3HXFN
22 Jun @SJSNelson @JmeDzynz This looks fantastic!
22 Jun @Psqm_HQ We are thrilled to announce we have achieved the nationally recognised Silver PSQM award for Science. Well… https://t.co/AMHbP6TBP7