WELCOME
I would like to extend a very warm welcome to you as you visit our school website.
Holy Saviour is a wonderful Catholic Community with our school motto of, "Being Who Jesus Calls Us To Be" at the heart of everything we do whether that be in our learning or how we treat each other.
Our Holy Saviour pupils are amazing; the jewels in our school crown and they, along with dedicated staff and Governors, make our school the special place it is. We are very proud of the behaviour, achievements and talents of our pupils who thrive and eagerly embrace all the opportunities that Holy Saviour has to offer. As the Headteacher of this school, I am driven by my passion to ensure that our pupils get the very best; they deserve nothing less!
I find it hard to put into words and capture for you just how special our school is, so please do come and see it for yourself!
Mrs Anne Marie Nield
Headteacher

We have been awarded the prestigious Green Flag for all our eco-warrior work in school!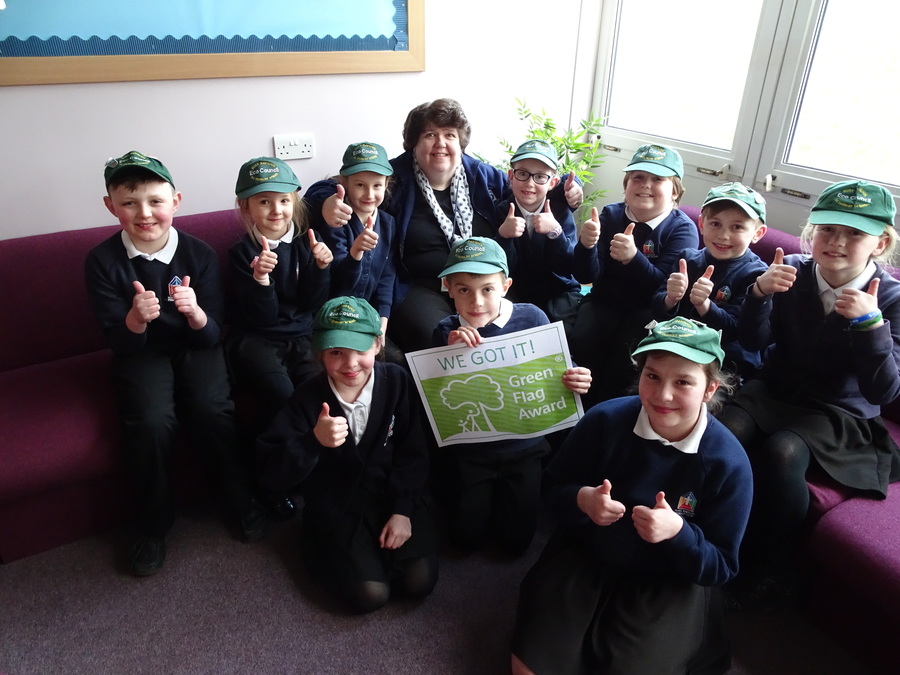 Holy Saviour RCP @HeadHolySaviour
15 Oct We are very pleased to be hosting the EYFS cluster meeting for Burnley and Pendle today. #share #collaboration… https://t.co/nBu9ihg8Xl
15 Oct We are going to be building using ecobricks! Start filling your plastic bottles with clean dry plastic you would… https://t.co/yZpeAiFJcb
13 Oct Interesting news from the BBL conference and the change in stance from ofsted #ofstednews #curriculum https://t.co/ksjYPEUcxm
13 Oct @johncoxhead89 @PWD1966 @Ofstednews I'm sure the 3 I's are about to become ingrained in SLT terminology from now....
12 Oct We are really excited to be part of this project to help our pupils become confident speakers. #oracy #pendle… https://t.co/n6SLaMctsa