Reception Class 2018
Welcome to EYFS!

Spring Term
"Being Who Jesus calls us to be"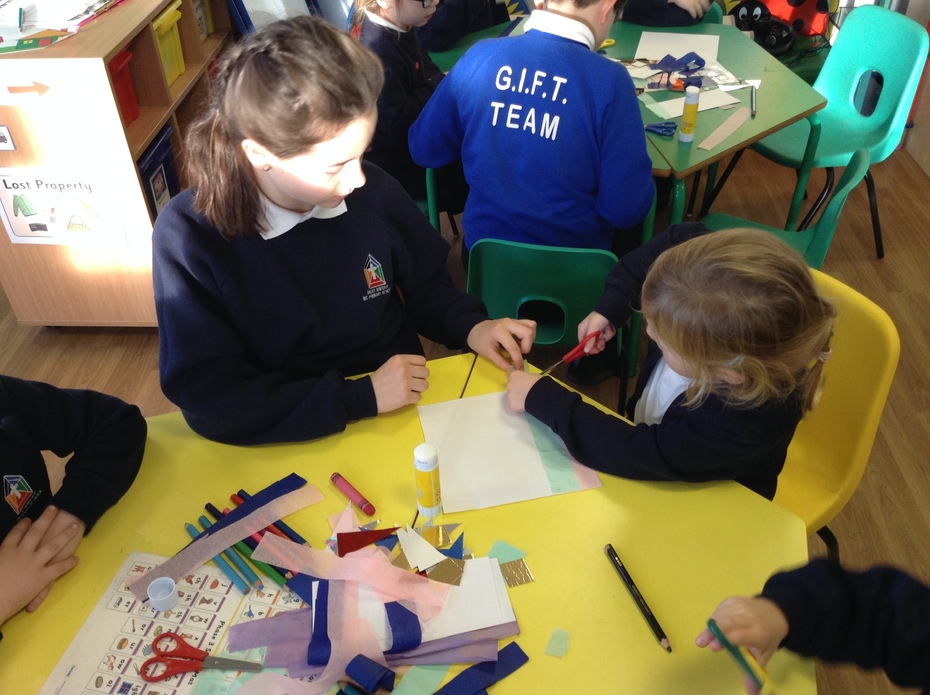 The children enjoyed learning
about Epiphany with their gardeners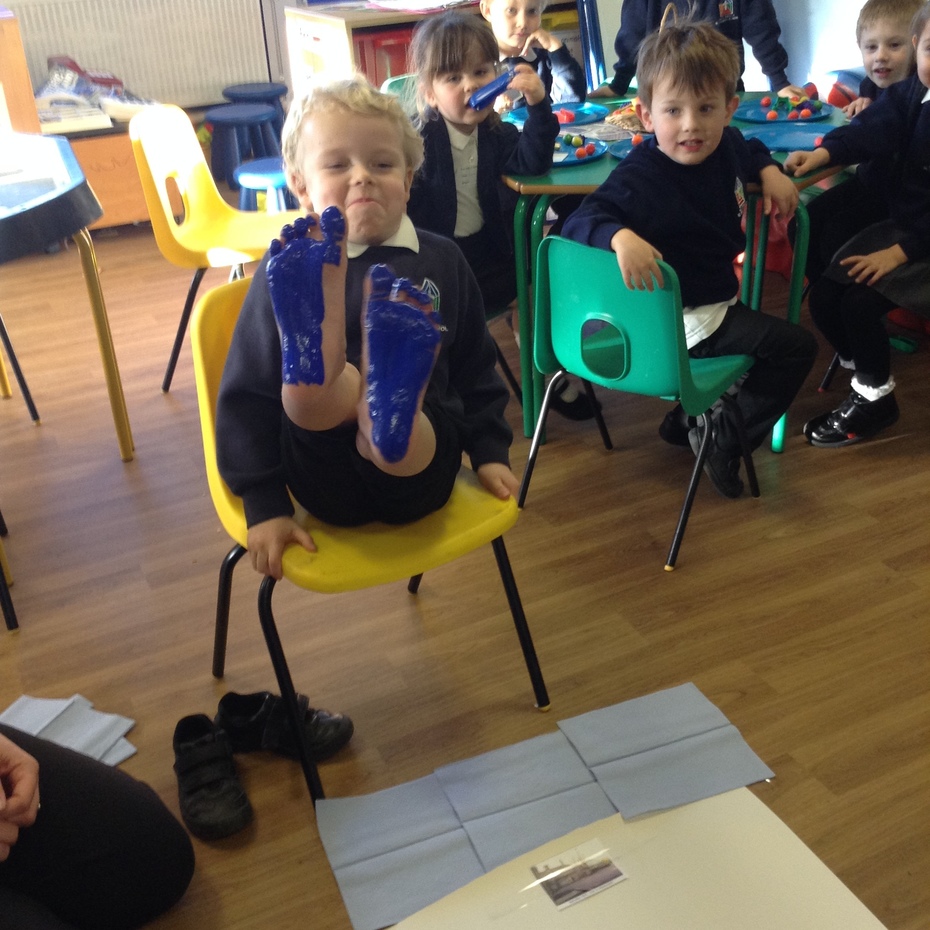 We created a local map and walked the route with painted feet.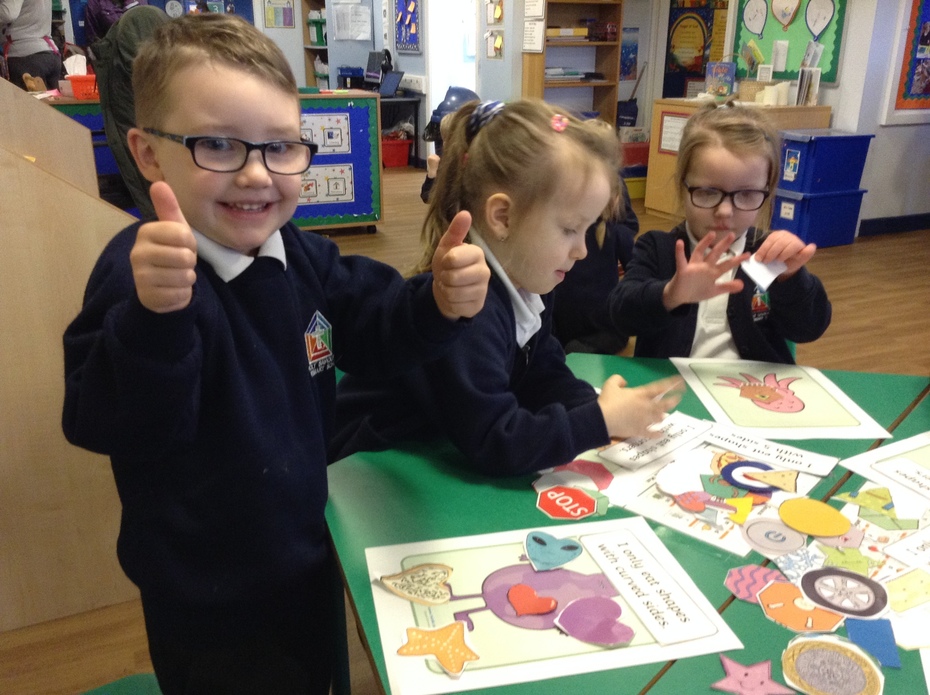 We learnt about different shapes and how to describe them.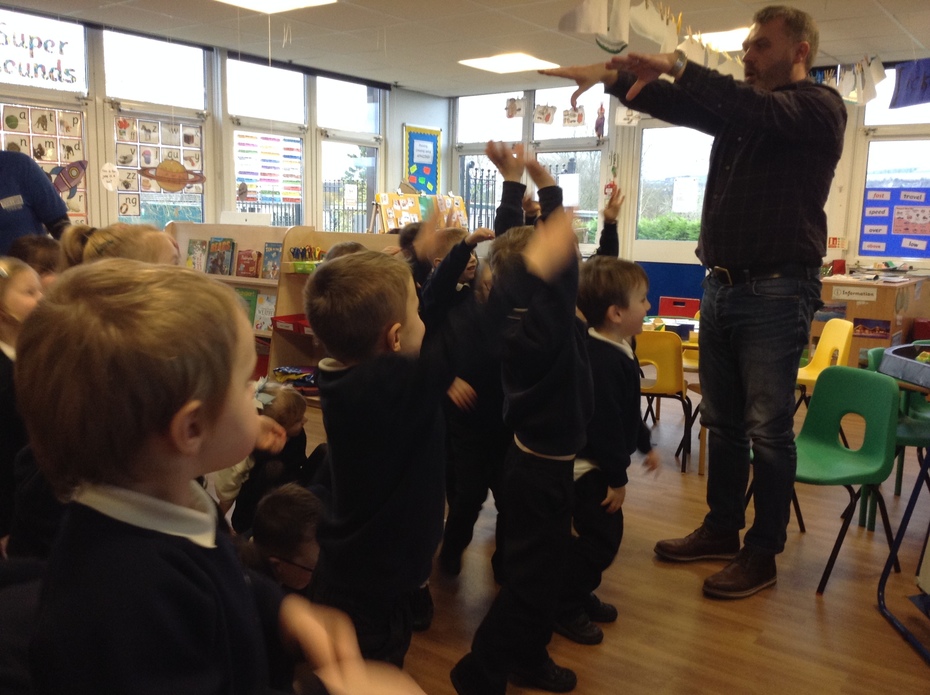 We became poets with the help of
Ian Bland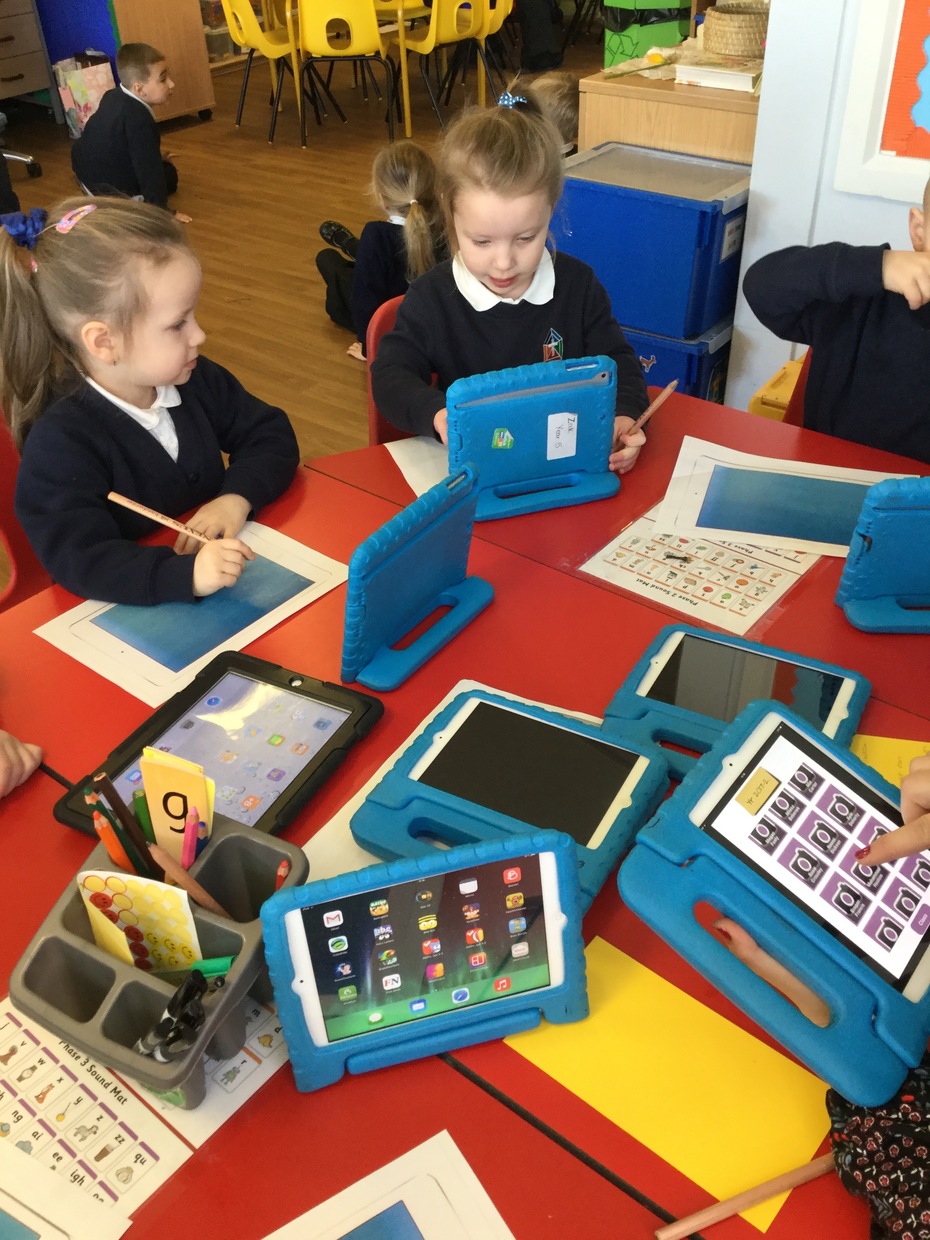 We learnt about staying safe on-line on E-Safety Day
RE
During the Spring term the children have learnt about celebrating. We have learnt about the different roles within our church community and made thank you cards for our Priest Father Peter. The children have all made Lenten promises which they are working hard to keep. As we head towards Easter, the children will take part in their class assembly, learn about the disciples and the Easter story.
Communication and Language
We learn how to listen carefully and pay attention to the person who is speaking. We show our understanding through our play and by talking to adults. Sometimes we record what we are thinking through pictures and writing.
Physical Development
We learn how to use the tools in the classroom that will help us learn including pencils, scissors and glue. We also learn how to run, skip, hop, climb and go over, under and through equipment. Each morning we take part in "Dough Disco" and "Wake and Shake". Each week we have a new challenge in our "Funky Fingers" area and PE is every Monday afternoon.
PSED
We learn how to be proud of our achievements and how to keep trying if it doesn't work first time. We also learn how to control our emotions and feelings and what to do if we are upset or angry. We learn that the grown-ups in our school make us feel safe and that if we are worried about anything then we can talk to them and they will help us to feel better. Whilst we play, we learn how to take turns and negotiate with each other.
Mathematics
We learn about the numbers up to 20- we count, match and order numbers. We also learn how to estimate and find one more and one less than a number. We explore the shapes we see in our environment and learn the names of the shapes- triangle, circle, square and rectangle as well as learning how to describe the position of where something is. In addition we learn about time and money.
Literacy
We learn how letters and sounds help us to read and write. We segment words then blend them back together. The letters and sounds we have learnt so far are: s,a,t,p,i,n,m,d,g,o,c,k,ck,e,u,r,h,b,f,ff,l,ll,ss,j,v,w,x,y,z,zz, and qu, ch, sh, th, ng, ai, ee, igh, oa,oo, ar, or
Understanding the World
We learn about the people and communities who make up our world. we learn to investigate and explore the world around us through play and by using technology.
Expressive arts and Design
We learn how to re-enact stories through role play and how to be imaginative and think of our own stories. We develop our understanding of colour and texture and how they can be changed. Through play and exploration, we develop our understanding of music and learn which instruments can represent different parts of the world around us. We understand that notes can be changed by the different ways we play with them. Above all we learn to express ourselves artistically and creatively.