Holy Saviour Governing Body
At Holy Saviour we are blessed to have a wonderful team of Governors who are dedicated to our school. Our Governors meet three times a year as a full Governing Body and then at least another three times in addition to this for the committee they may be part of. Most of our Governors belong to either the Finance, Staffing and Premises Committee or the Curriculum Committee.
Mr Bernard Swarbrick
Chair of Governors
Child Protection Governor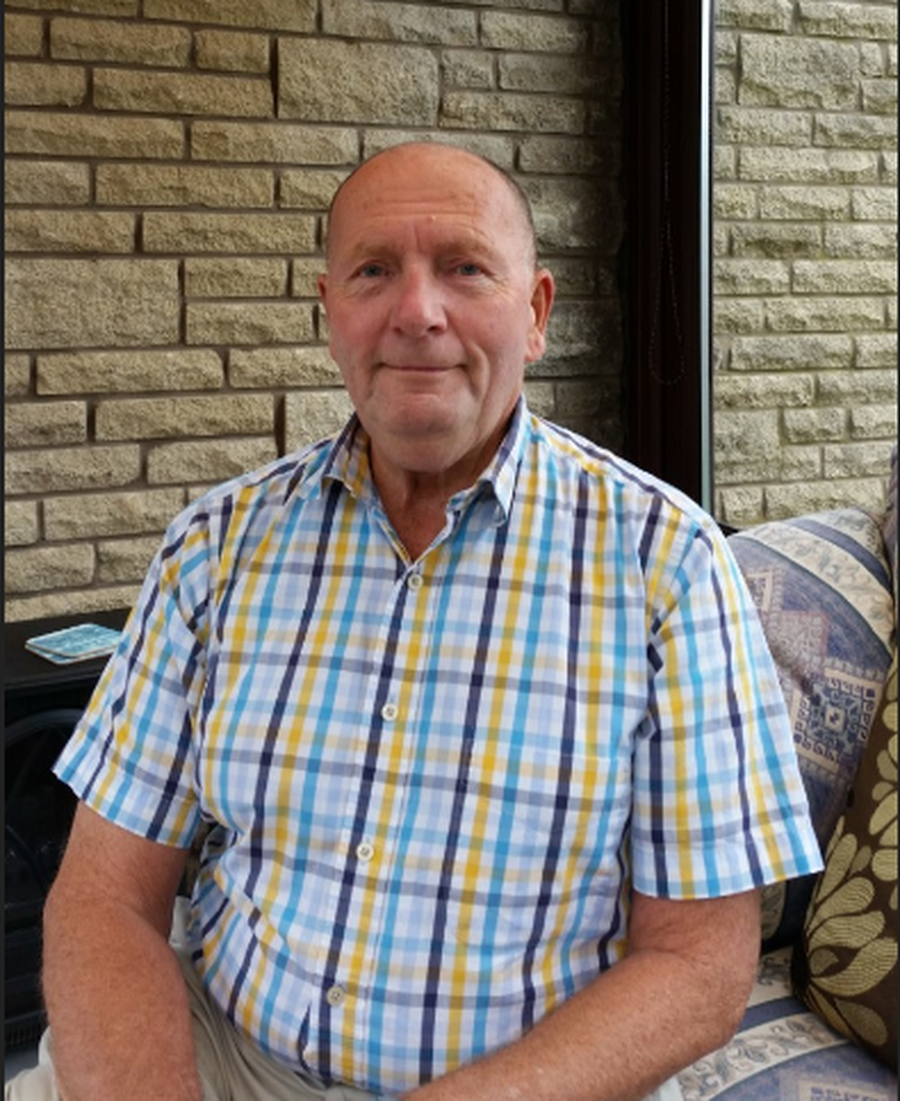 Bernard has been a Foundation Governor of Holy Saviour since 2009. He is a retired Secondary Headteacher, and worked in Catholic education for 37 years. He is a former School Improvement Partner (advising Heads on the formulation and monitoring of targets and improvement plans). Bernard and his wife Elaine have three grown-up children.
Bernard is a member of Independent Admissions and Exclusions panels in Lancashire, Salford and Oldham and has a long association with local sport and drama. Bernard is also the Chair of Pendle Leisure Trust and was a magistrate until 2016.
As a committed parishioner of The Good Shepherd Parish, Bernard has a long connection with Holy Saviour School. His three children all attended Holy Saviour as well as nieces and nephews and he still has one great-nephew in the school.
Bernard uses his experience both in Catholic education and in the wider educational context to help to contribute towards the learning and wider development of the children of Holy Saviour Roman Catholic Primary School.
Reverend Father Chris Gorton
Admissions Committee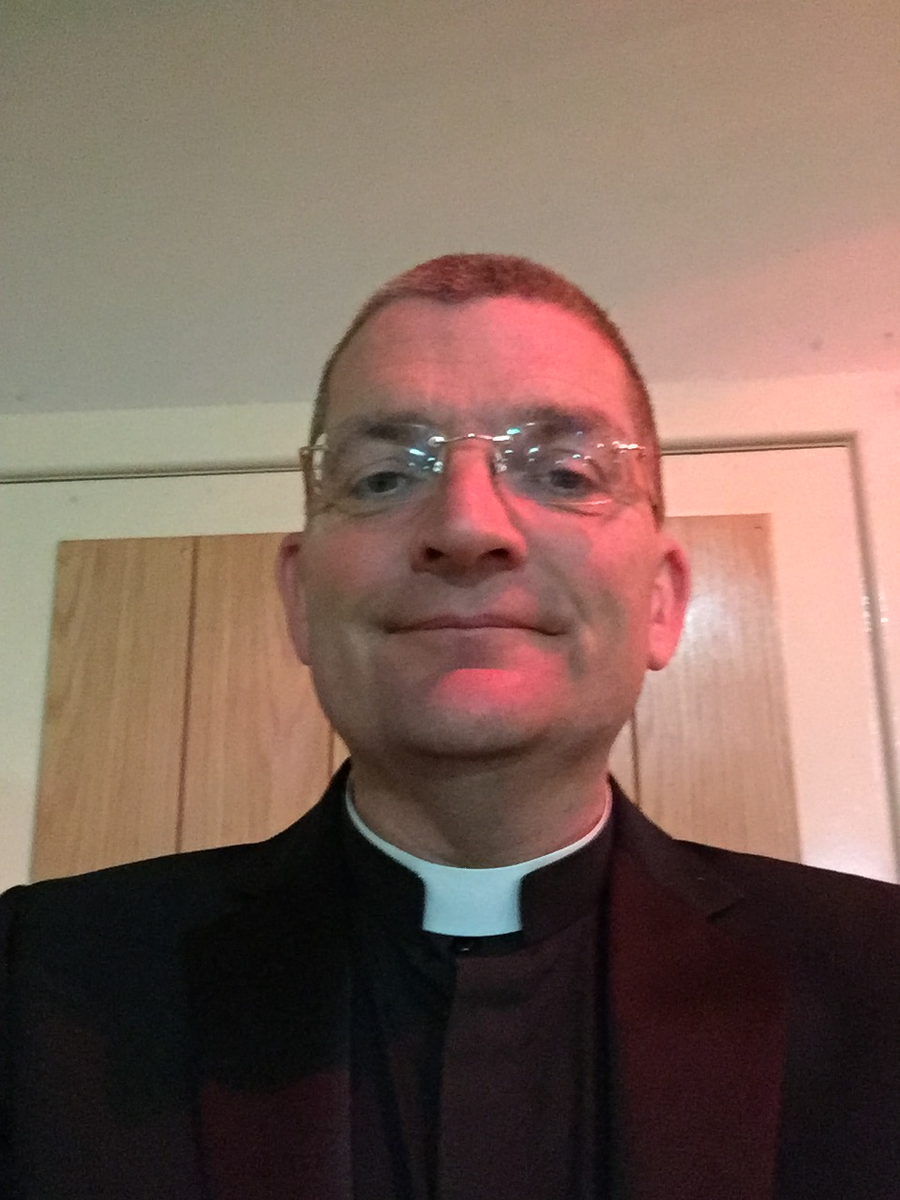 Fr Chris is the local Catholic priest who is very happy to have been part of the family of Holy Saviour school for the last eleven years. He comes into school regularly for whole school and class Masses, to help where possible with different topics, support events, be at the school gates and be in the playground sometimes at playtime.
The school is an important part of The Good Shepherd Parish and Fr Chris enjoys home visits with reception, year three and year six. Fr. Chris firmly believes that if you are involved in the school then you are part of the parish!
Mrs Hazel Parry
Member of Finance, Staffing & Premises Committee
Parent Governor
Mr Chris Bohills
Vice Chair of Governors
Chair of Curriculum Committee
RE Governor
Chris is the former Headteacher of our Catholic High School, Ss John Fisher and Thomas More in Colne. Now retired, he is still dedicated to Catholic Education as a Governor at Holy Saviour.
Chris has a strong belief in providing Catholic education and wanted to continue to help our young people develop as Christ wants them to. Chris feels Holy Saviour is a school which serves the community as a whole and he is very proud of our wonderful staff and pupils.
Mrs Janet Motyka
Staff Governor
Janet has been involved with Holy Saviour School for the past 25 years, six as a volunteer and the last 19 as a member of staff. She is currently in her second term as staff governor. Within her role as governor she serves on the curriculum committee. Janet is also the link training governor which means that she organizes the training courses for all the other governors. Another role Janet has is the Eco Council governor. The role of a staff governor can be both challenging and rewarding and Janet has built strong links between the governing body and the staff of the school. Janet feels being a governor gives her a chance to make a positive contribution to children's education.
Mrs Jummy Adefuye
Member of Curriculum Committee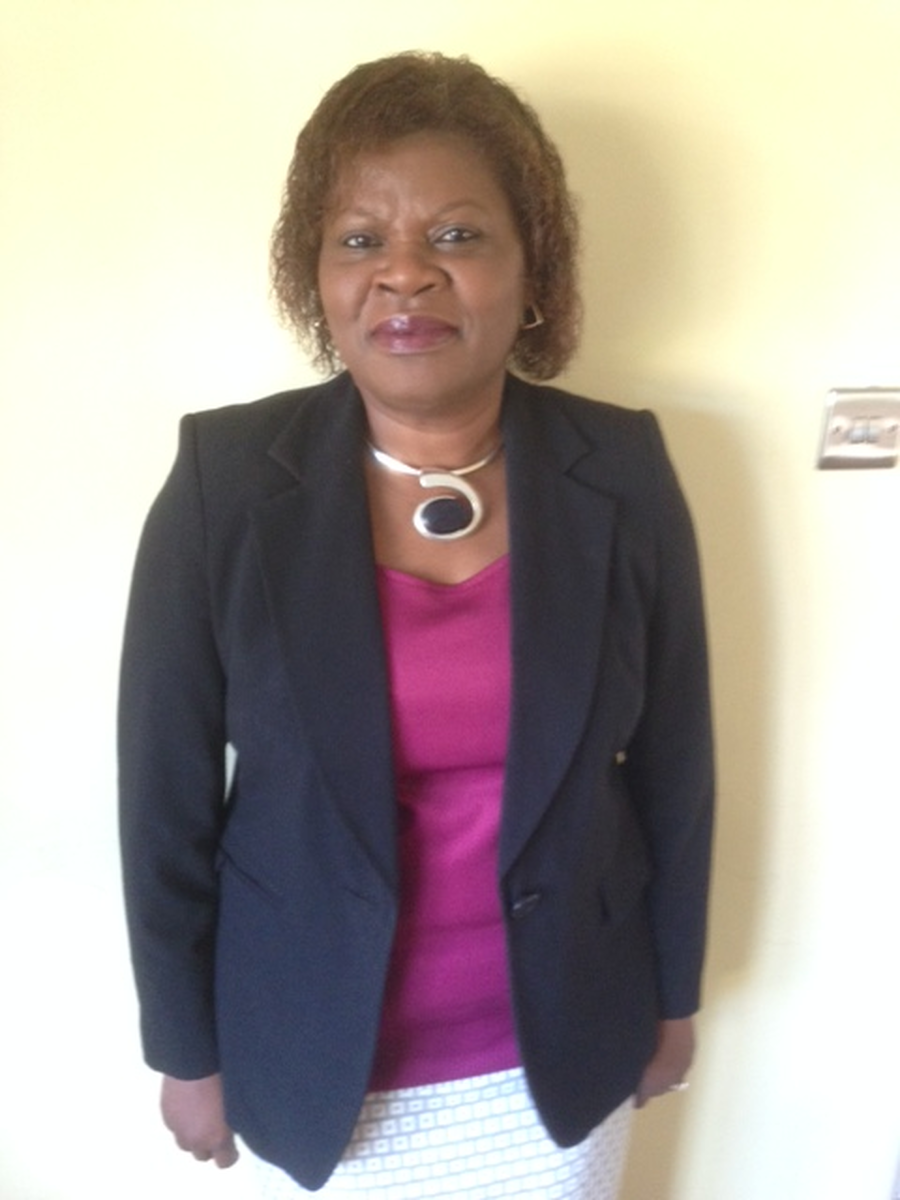 Jummy is a married mother of two and a practising catholic who believes and devotes her spare time to supporting the education of our children. Her ambition is to contribute to good quality education for all our community.
Mrs Claire Johnson
Member of Curriculum Committee
Parent Governor
Mrs Helen Wood
Member of Finance, Staffing & Premises Committee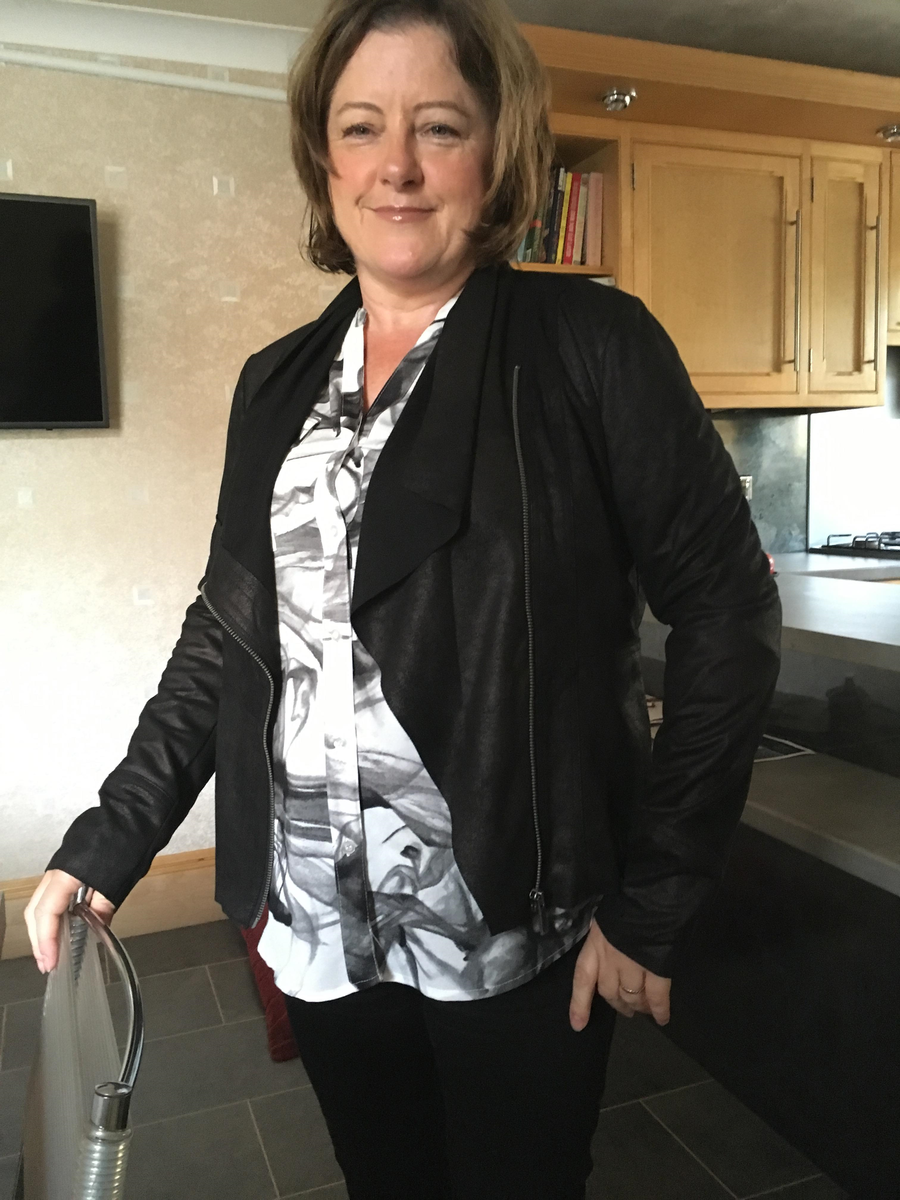 Helen has two daughters, Georgina and Kelly who have both attended local catholic primary and secondary schools in Pendle. She regularly attends the Good Shepherd Parish, Colne.
Her career has included 14 years with NatWest bank, followed by 16 years in education, working as bursar at a local church primary school. As bursar, she had a lot of experience with school budgets and the day to day running of a school and at the same time, working closely with governors and their needs. She has also previously been a foundation governor, both at St Joseph's Barnoldswick and Ss J Fisher & T More High, Colne.
Helen so enjoyed her time in education and as a thank you, wanted to give back to education in some way and was happy to accept the role as foundation governor of Holy Saviour to give her support and experience to the governing body.
Mr Michael McIlroy
Chairman of Finance, Staffing & Premises Committee
Literacy Governor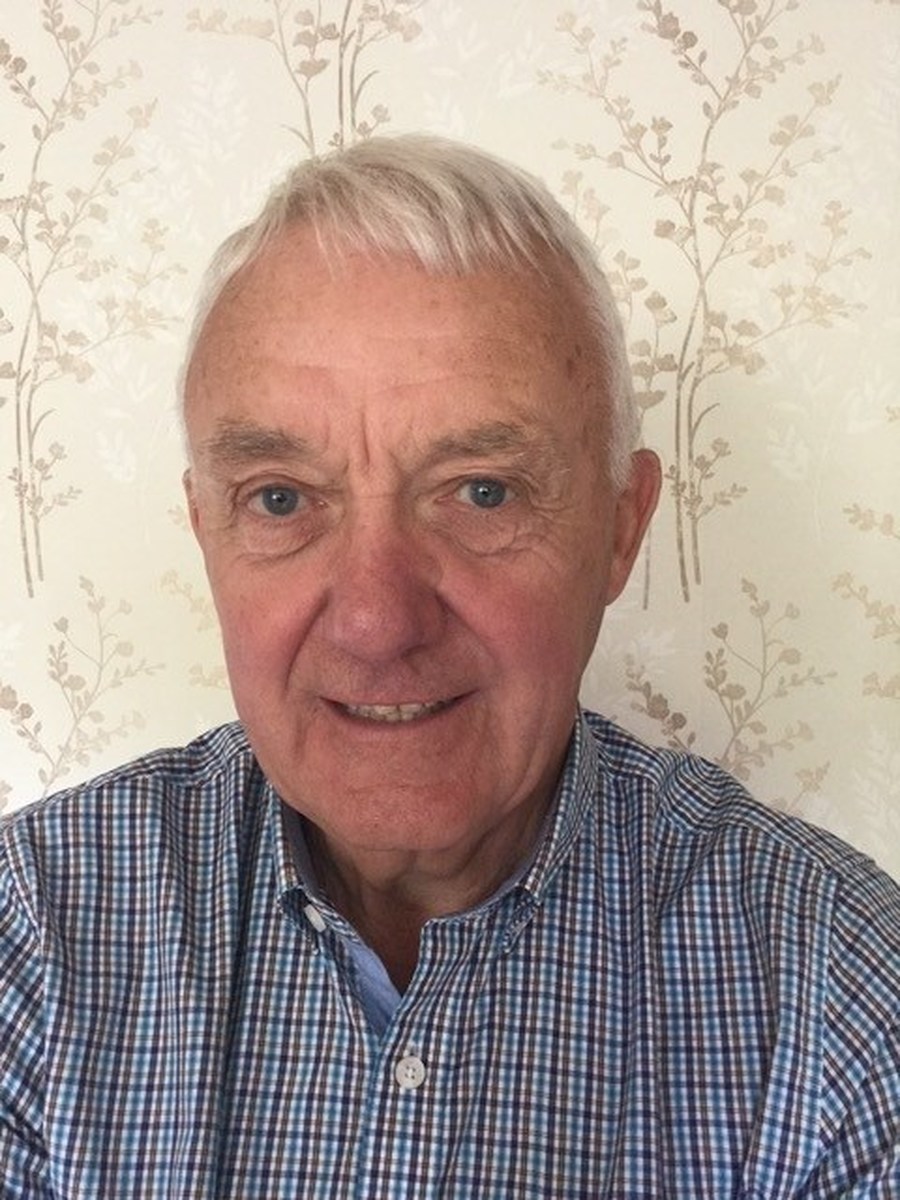 Michael is a member of the Sacred Heart/Good Shepherd Parish since moving to Colne from Bolton in 1985. He was educated at Thornleigh Salesian College, Bolton,and University of Manchester Institute of Science and Technology.
Michael has spent his entire career spent working in the manufacturing sector with a number of major manufacturing companies and thirty five years as a Director/Managing Director.
Michael was appointed as a Governor of Holy Saviour School in January 2014. Currently he is Chairman of the Finance, Staffing and Premises Committee, member of the Curriculum and Admissions Committees, and English Link Governor.
Mr Tony Finnan
Vice Chair of Curriculum Committee
SEN Governor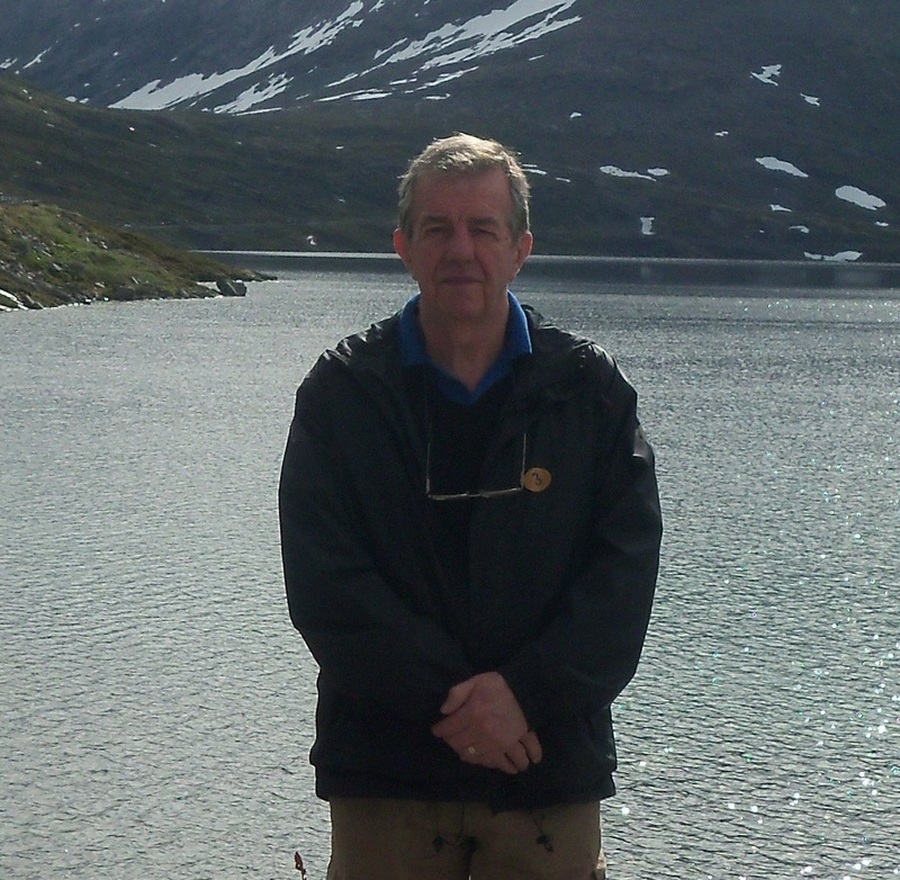 Tony Finnan is a former Head of History teacher at St. Theodore's, Burnley. He was educated at Holy Saviour Secondary Modern, Nelson for a year and then went on to St. Bede's College, Manchester and Sheffield University.
He then returned to Burnley where he taught mainly History and some Religious Education and English. He was involved in Games coaching, especially Rugby Union and Tennis.
Interest in rugby led to a playing, coaching and administrative involvement with Burnley Rugby Club and Belvedere and Calder Vale Sports Club which still continues.
He is an active member of St. John Southworth parish in Nelson. He has three children and two of his grandchildren are at Holy Saviour.
He is also a member of the Admissions Committee.
Mr Bernard Varyam
Member of the Curriculum Committee