Our National Curriculum Test Results 2017
We are very pleased with our data for Y2 and Y6.
The table below shows how the children's results have improved on the data from last year.
At the time of updating this page, some local and national data is not yet available for comparisons for 2017.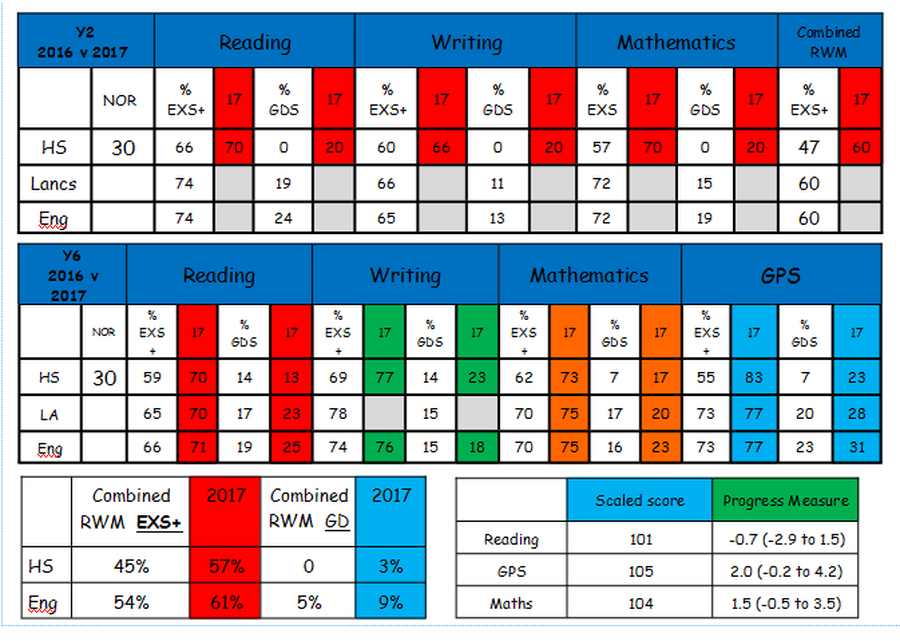 * GD - Greater depth (working above the expected standard)